The Design Your Happy Workbook
The Life Design Session Class
A Promise to Yourself. A Plan for Your Future. A Commitment to Your Why.
In this ten-step, online class with a downloadable workbook, you will put together your own Life Design Plan, following a 7-step process to strategically plan your life and make your dream a reality.
Clarity
A clear definition of your ideal life, the talents and tools you have to build it and how to apply them to the process.
gap assessment
A comparison between your current performance and desired performance, identifying why the gap exists.
step-by-step plan
A detailed strategy that goes beyond just goal setting to help you get from where you are to what you want.
CONFIDENCE
There's something about seeing your own goals written on paper in your own handwriting that motivates you more to achieve them. Pinpointing the skills you already have to build with and making a concrete plan gives you the confidence you need to make them happen!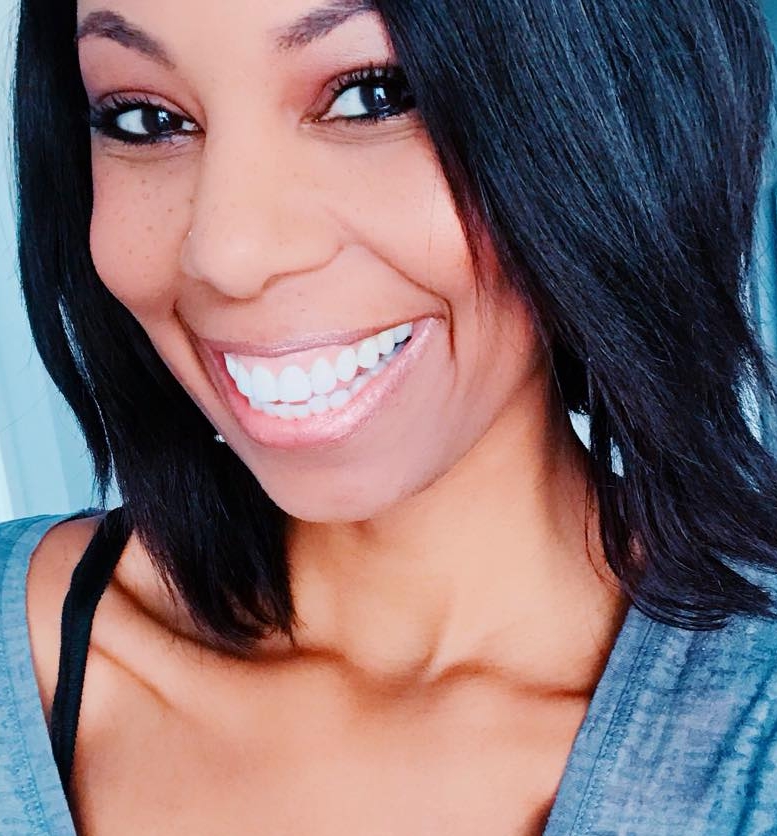 Your Instructor:
Chantelle Anderson
Confidence Coach. Featured on the Hallmark Channel, TEDx and NBC Miami
This is your Vision Board, on paper.
"What do you want to be when you grow up?"
That was a hard question for most people. But not for me.
I knew in 10th grade that I was going to play in the WNBA. There were no other options, and my future wasn't up for debate.
I was lucky.
Because what I was good at was also what I loved. AND I could make money doing it.
So I got to skip the stage everyone else went through of finding their passion, trying to get paid for it and then settling for a job they didn't love just to pay the bills.
Until I broke my knee cap, tore my achilles and tore my ACL, all in the span of three years.
At the age of 29, my dream career that I had been pursuing for the last 20 years ended.
And I was lost.
For the first time, I had no idea what to do with my life. So I went through a process that was unfamiliar to me...
I searched...and then I settled.
I took a job that I didn't love because it paid the bills. I had officially entered into real life.
Except that my first job had ruined me. I had experienced what it was like to follow my passion, and I didn't want to do life any other way.
So I evaluated, assessed and made a plan. And then, I jumped.
The thing about jumping is that it's scary for all of us.
But it's a lot less scary when you know you're jumping into something you're good at and have a clear plan on the why and the how.
That "something" I jumped into was medical device sales.
And I loved it...until I didn't.
Once again, I had a decision to make. Was I going to settle or move?
And again, I evaluated, assessed, made a plan and jumped... Into full time entrepreneurship.
Now I'm in love with my job, excited to go to work everyday and really feel like I'm living in my purpose!
So if you feel stuck where you are, uninspired about where you're going, or working hard and not seeing the results you want, I've been there.
I totally understand.
The hardest part is figuring out what your passionate about and how to get it done.
Then you have to jump.
Now I can't jump for you. But I can help you figure out the what and the how so you have the confidence to jump.
It starts with three things...
A promise

A plan

A commitment.
And that's exactly what this Life Design Plan is. Because you deserve to live a life you're passionate about.
But your PASSION needs STRATEGY behind it.
Throwing hope, money and hard work at your dreams does nothing without direction. It's like running as fast as you can in a circle. And then you wonder why you're tired.
Getting from where you are to where you want to go is absolutely possible, when you have a plan.
You deserve it and it's waiting for you! I can't wait to help!
Cheers to confidence, clarity and success,
~ Chantelle
Testimonials
I absolutely loved our session. I had been saying that I am the architect of my vision and I need someone to help me engineer it and that's exactly what you did. I was able to quickly put all the pieces together of my vision in a way that truly expresses what my mission is. I was parked at point A and you took me right through B to C.

I'm so much more clear now and really excited about moving forward with my new structure for my business. As I reach each goal and accomplish my dream, I will definitely never forget that you played a key role helping it come to fruition. Thanks for your help 😊

- Christina, Real Estate Investor and Founder of Real Estate For Ladies
I've always loved Chantelle's dream-catching philosophies, but to be honest, I didn't really think I needed personal consulting because I've always been such a goal-oriented, organized person! I thought I had all the tools I needed to execute my "have it all plan" by myself, until she asked me to try it.
Talk about an eye-opener! Chantelle restructured my strategy to accomplish my goals and 30 minutes into my session I realized that her detailed formula for success was going to change my life.
As a working mother (past my 20s), sometimes I can feel discouraged starting anything new, but my Life Design Session helped me build a one-day-at-a-time plan, and more importantly, confidence and validation that I can and will HAVE IT ALL.
- Kristin Smith, TV Personality, Fox Top 30